An investment firm led by experienced investors driven by their passion to build great businesses.

We invest at the intersection of proven performance and potential.
At Ceiba, our mission is to accelerate growth by investing in people and technology to build market-leading organizations. We work with our portfolio companies to adapt, innovate, capitalize, and thrive on demographic, secular, and social trends that are relevant to your industry, markets, customers, and employees.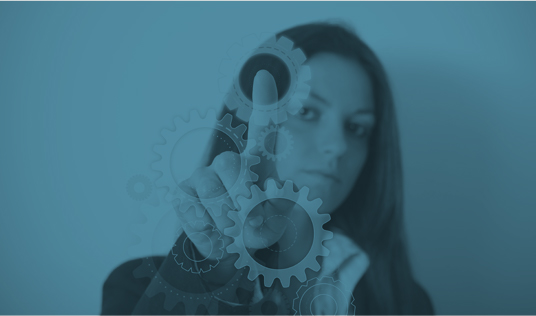 Innovate
Whether it is continuous improvement on how you run your business or adapting to a changing market, we work with you to adapt your existing business model and/or develop a new model to capitalize on new opportunities.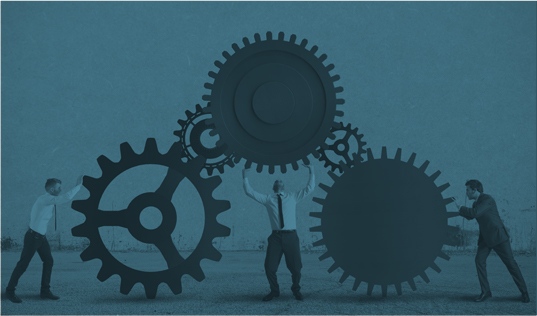 Collaborate
We work with you to identify and implement short-term and long-term value creation initiatives. Our objective is to build around, complement, and augment the existing management team and organization.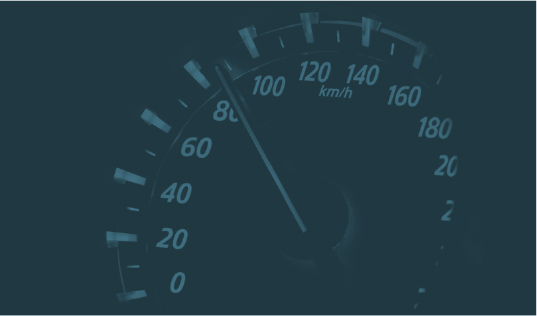 Accelerate
Together we can move more quickly to achieve our shared goals. We bring to bear not only strategic capital to continue to invest in the business, but deep experience and know-how to execute strategic initiatives, and help take the business to the next level.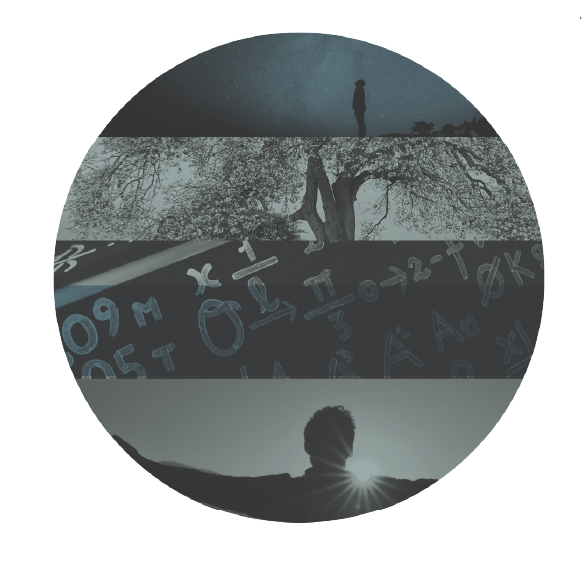 About the name
According to the Maya, the Ceiba tree is the symbol of the universe. The tree and its anatomy symbolize the three great fields of human knowledge: astronomical, mathematical, and spiritual. The Ceiba tree (Ceiba pentandra), also known in the Mayan language as Yaaxche, (which means First Tree or Green Tree), is native to the tropical forests of Central and South America and is also found in West Africa. Some species can grow to 200ft+ with a spreading canopy and buttress roots that can be taller than a grown person. The inspiration for our logo is La Ceiba de Palín Escuintla which is over 400 years old and located in Guatemala.

In founding Ceiba, we were committed to building a firm based on our core values
Transparency
Communicate clearly how and why we take certain actions.
Integrity
We are fiduciaries to our investors, employees, and our portfolio companies.
Accountability
We hold ourselves to the same high standards we expect of those we do business with.
Discipline
We follow established processes and utilize best practices to build replicable success.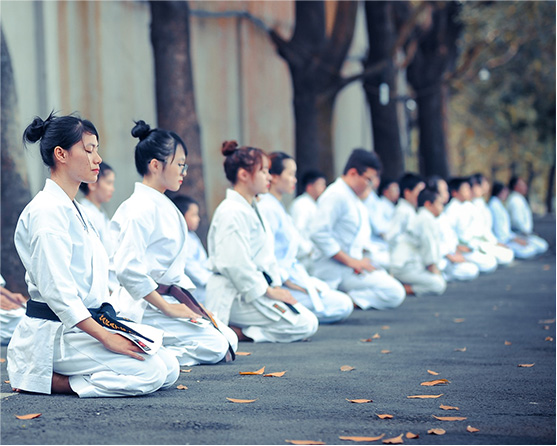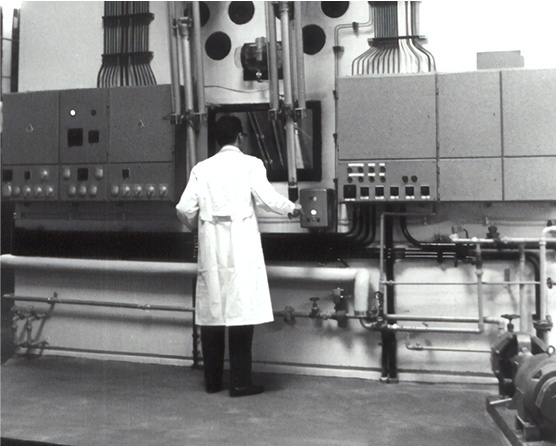 We believe in aligning interests with all our stakeholders
Principled
At the end of every day, we have to look ourselves in the mirror.
Respect
We offer due regard to all of our stakeholders, even when differences of opinions arise.
Innovate
Constantly ask ourselves and our partners how we can do things better.
Grit
We will never be outworked or shirk from the challenges before us.

We invest in people and technology to drive strategic growth and operational improvements.
tech·nol·o·gy
/tekˈnäləjē/
(i) the practical application of knowledge especially in a particular area; a manner of accomplishing a task especially using technical processes, methods, or knowledge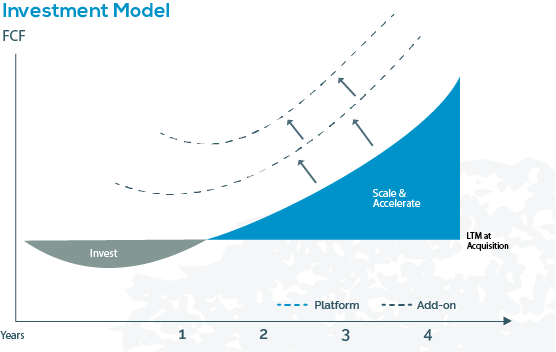 From day one, we identify value creation levers, including opportunities to implement technology to scale and accelerate the growth of our businesses. Whether it is off-the-shelf software and hardware to drive operational effectiveness or implementing digital tools and strategies to better target, reach, and serve customers, the first 12-18 months with the Ceiba team is focused on rethinking how things are done and how they can be done better. That up front investment in technology and processes can then help scale and accelerate the business.
We have a strong affinity for businesses that can serve as platforms for buy-and-build strategies. We work with you to identify acquisition targets to shift the growth curve and achieve our mutual goals more quickly.
Ceiba Value Creation Playbook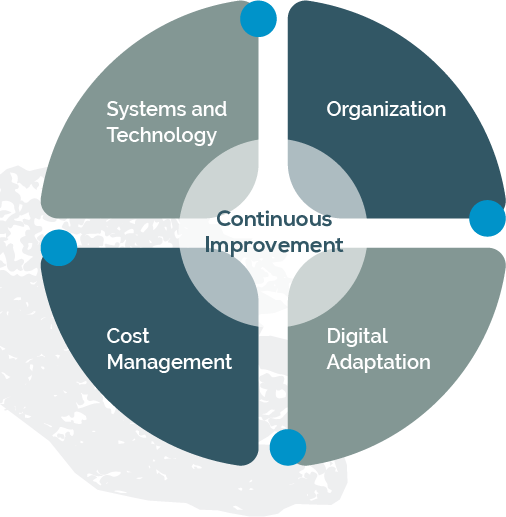 Investment Criteria 
We look for U.S. and Canada based businesses with a history of growth and earnings.
– $15 to $200M in Sales 
– $3 to $15M in EBITDA
*For add-ons we will evaluate smaller opportunities.
Transaction Types
We focus on opportunities where the owner and/or management team is looking for the right capital partner.
– Control and non-control investments –
– Management buy-outs –
– Independent sponsors –
– Executive-led searches –
Situation Profile
We focus on companies we can take from good to great by partnering with owners and management teams whose interests are aligned with ours.
– Succession stories –
– Founder-Executive liquidity –
– Management buy-outs –
– Low transition risk –
– Easily identifiable value creation levers –
Target Sectors
We look for U.S. and Canada based businesses with a history of growth and earnings.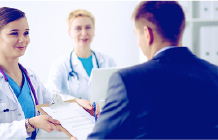 Healthcare Services
Firms providing care and/or businesses providing services to healthcare providers.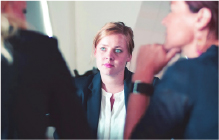 Business Services
Business to business ("B2B") models that are asset-light, scalable, and relatively non-cyclical.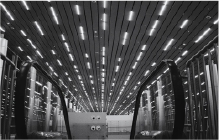 Specialty/Value- Added Manufacturing
Value-added and specialty manufacturing companies with a strong design and engineering focus.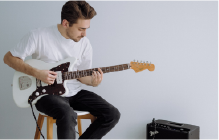 Enthusiast Products /Services
Passion-driven businesses built to deliver products and services to consumers, prosumers, and professionals.

We invest at the intersection of proven performance and potential.
We help build great businesses. Our blueprint for success is simple – we play an active role with our portfolio companies by working closely with the existing management team supplementing established private equity value creation methodologies while leveraging technology to accelerate growth and unlock value.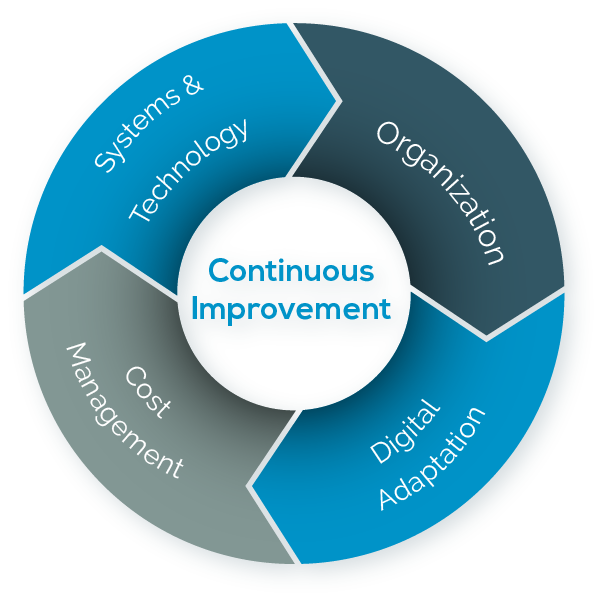 Systems & Technology
Innovate and implement off-the-shelf technologies to improve operational efficiency and effectiveness as well as to identify and develop new products and services to better serve customers.
Cost Management
While most middle-market companies run lean, the status quo creates organizational inertia – we regularly review the ROI on budgeted expense items.
Organization
Build out the C-suite and management leadership to create and sustain a winning culture of success.
Digital Adaptation
Implement tools and strategies to better target, reach, and serve customers.
We value strong governance in the oversight of our portfolio companies and look to establish a value-added board of directors at each of our portfolio companies. For all portfolio companies, we have at least one external director with relevant industry and/or functional expertise.

Our Business
We manage our business with the understanding that our decisions impact the lives of our own staff and investors as well as the employees in the businesses we invest in. At Ceiba we do our part to make an impact in our community and industry with a focus on developing, mentoring, and supporting diverse talent with the goal of increasing the pipeline of diverse leadership.
Our Community
In addition to putting in place programs to support our own employees' philanthropic endeavors, throughout the year Ceiba offers paid internships and work-study opportunities to high school and college students from underserved communities.
Our Portfolio Companies
Leveraging human capital professionals and tools, we work with portfolio companies to implement employee giving, volunteering, and as appropriate, job training programs in their own community with a focus on targeting underserved communities; such programs include both technical trades and internships.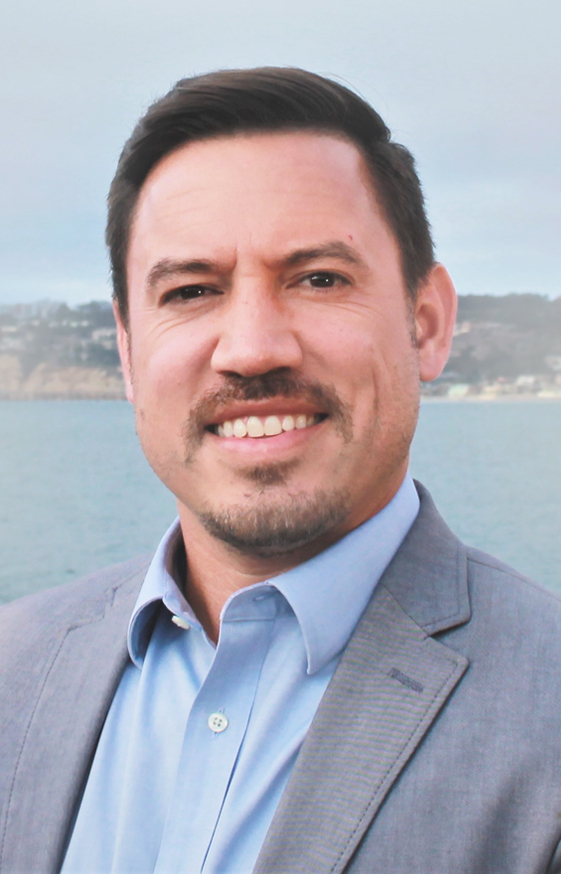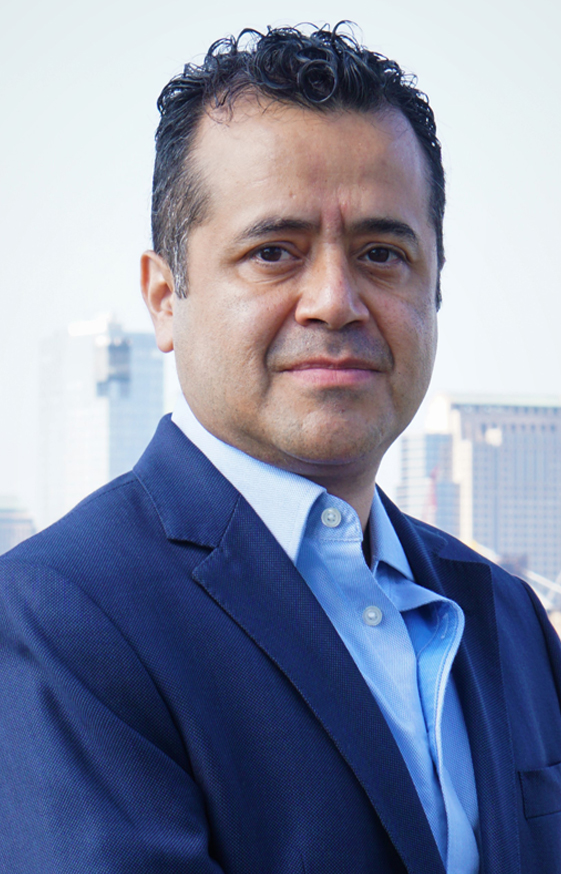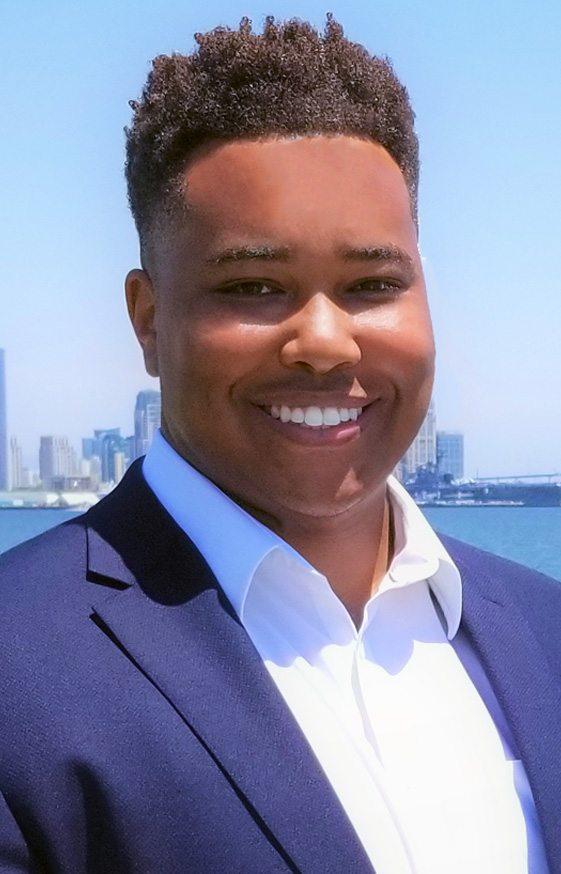 Justin
Justin T. Crane is a Co-Founder of Ceiba Capital Partners and has diverse experience across principal investing, entrepreneurship, private equity, accounting, finance, digital marketing, e-commerce, and business operations.  Prior to Ceiba, Justin was the Founder and CEO of Sancus Capital Group where he executed numerous transactions as an independent sponsor.  He currently serves on the board of Excelin, a home health and hospice platform, is the Chairman of Nano Hearing Aids, a direct-to-consumer (DTC) business, and is the Chairman of Pawz, a DTC business that Justin personally invested in.  Justin previously served as a member of the board for Farren International, a leading provider of specialty industrial logistics solutions.
Prior to Sancus, Justin was an investment professional at Pomona Capital, a private equity affiliate of ING Investment Management.  Prior to Pomona, Justin worked in the Transaction Advisory Services group at PricewaterhouseCoopers where he advised blue chip alternative asset management firms and Fortune 100 companies on accounting and valuation issues associated with a variety of complex transactions.
Justin was born and raised in Allentown, Pennsylvania. After graduation from college and spending time in New York City, he opted for a change of scenery and in 2011 relocated to San Diego where he currently lives with his wife, their daughters, and the family's English Bulldog. In college, Justin was a member of the Track and Field team competing in the 200m, 400m, 4x100m, and 4x400m earning All Patriot League Honors. In 2020, Justin was appointed to the Council of Advocates of The Martin Luther King Jr. Center for Nonviolent Social Change, Inc. Justin graduated cum laude from Bucknell University (B.S. 2004) where he majored in Accounting and minored in Economics. In addition, Justin is a Certified Public Accountant (inactive license).
Gerson
Gerson R. Guzman is a Co-Founder of Ceiba Capital Partners and has diverse experience across principal investing, entrepreneurship, private equity, strategy consulting, technology, and business operations.  Previously he was a Partner, Chief Compliance Officer, and Investment Committee member at Corinthian Capital Group, LLC, a middle-market private equity firm focused on control equity investments in North America and served on a number of portfolio company boards, including serving as Chairman of Excelin Health, a home health and hospice platform.
Prior to joining Corinthian, Gerson interned at Clearview Capital, LLC. Additionally, he was a consultant at Mercer Management Consulting (now Oliver Wyman) providing strategic advice to Global 500 firms across a variety of domestic and international engagements in the telecommunications, media and entertainment, financial services, energy, and transportation industries. Prior to Mercer, he was a manager with SBC Communications (now AT&T) where he led a group of technicians responsible for testing and troubleshooting telephone and data networks and was responsible for managing relationships with competitive licensed exchange carriers.  He was also a board member of ProV International, a provider of technology consulting, advisory, and implementation services.

Gerson was born in Guatemala and immigrated to the U.S. as a child.  He lives in New York City with his wife and their daughter.  He is Vice-Chair of Governance of the New America Alliance, having previously served as Chairman of the Board, and serves on the Northeast Advisory Board of the Hispanic Scholarship Fund. He has completed coursework at the Universität Bayreuth in Germany and Fundação Getulio Vargas in Brazil. Gerson was named a Chancellor's Scholar at the University of California, Berkeley (B.A. 1998). He is a graduate of the Lauder Institute (M.A. 2005) and The Wharton School (M.B.A. 2005) of the University of Pennsylvania.
Cyle
Cyle A. Williams is the Vice President of Business Development at Ceiba Capital Partners.  Cyle is focused on deal origination, intermediary relations, marketing, investment analysis, management, and due diligence. Prior to Ceiba, Cyle served as the Vice President of Business Development of Sancus Capital Group since its inception in 2017.  At Sancus, Cyle focused on deal sourcing, was a portfolio company board member, and was active in portfolio company management, working with the investment, management, and product development teams, assisting in developing and executing strategic growth initiatives.
Cyle sourced and closed a number of lower middle market platform acquisitions with Sancus. Prior to joining Sancus, Cyle was the Vice President of Business Development at Palomar Capital Management, a predecessor firm to Sancus.  Previously Cyle was the Vice President of Business Development at NinePoint Capital Advisors, a boutique investment banking firm.  Prior to joining NinePoint, Cyle founded Ascending Paradigms, which originated direct real estate loans and investments in the lower-middle market, and provided buy-side and sell-side consulting services to businesses and investors.
A native of Sacramento, California, Cyle now lives in San Diego with his wife and their daughter.
Andrea
Andrea R. Torres is a Business and Marketing Analyst of Ceiba Capital Partners, and has diverse experience across market research, including evaluating trends and opportunities, digital and social media management, communications strategies, data quality metrics, business management, planning, and customer service.
Prior to Ceiba, Andrea worked on Kantar Mercaplan as a Research Design Executive where she executed numerous marketing campaigns for Global 500 brands such as Coca-Cola, Unilever, AB InBev, and Procter & Gamble to help them determine product demand, consumer preferences and price sensitivity by gathering consumer and competitor data and utilizing statistical software for data analysis.
A native of El Salvador, Andrea majored in Business Administration from the Universidad Centroamericana José Simeón Cañas (B. A. 2018) and recently completed her graduate studies at EUDE Business School (M.B.A 2021). Andrea also enjoys tourism and recently climbed the Ilamatepec Volcano, the highest volcano El Salvador.

Get in touch
(212) 601-2730
www.ceibacapitalpartners.com